2020 - 11M & PMR Field Day - Part 2
IMPORTANT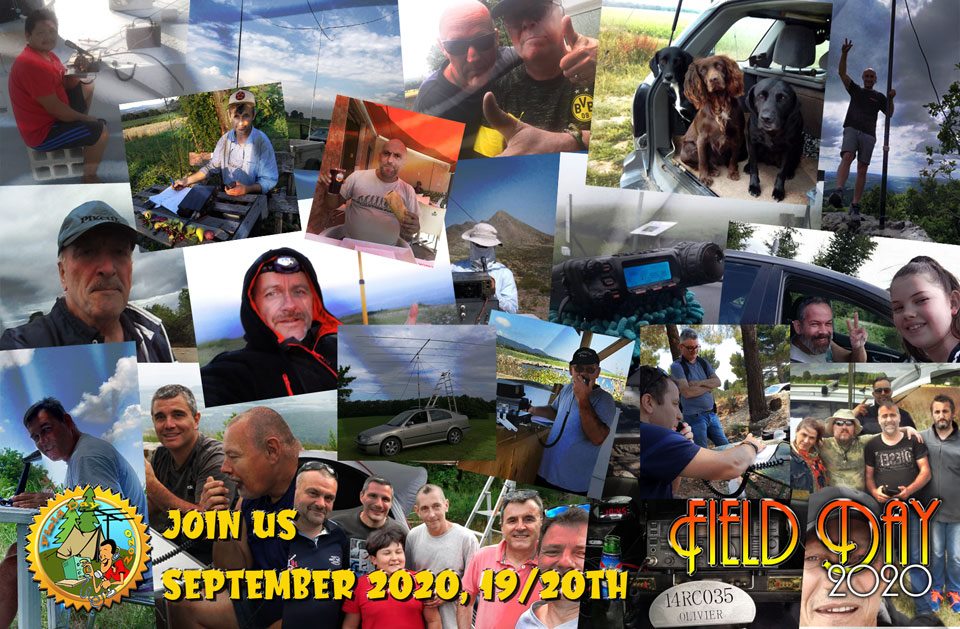 ---
FRANÇAIS
Les équipes peuvent changer d'indicatif et de division si elles le souhaitent entre la première et la deuxième manche de l'événement.
Le but est de mélanger les opérateurs et les groupes.
Aussi si "15ZZ041 ROB" & "15XXX034 PAT" activent la première partie sous l'indicatif "ZZ", ils peuvent utiliser l'indicatif "XXX" sur la seconde partie (s'ils le souhaitent), mais ils ne peuvent pas changer le numéro FD.
Exemple: le call "15ZZ/FD090" est activé sur la première partie de l'EPFD, sur la seconde partie l'équipe peut utiliser le QRZ : "14XXX/FD090" l'important est de conserver le numéro "FD090".
Il convient d'en informer les organisateurs : epfd.managers@gmail.com
Pour la seconde manche, les logs des activateurs sont remis à zéro, vous pouvez donc loguer des stations déjà contactées lors de la première manche.
De nouvelles équipes peuvent s'inscrire à la deuxième manche du field day!
Pour plus d'informations ou demandes de modification de call, il vous suffit de nous contacter: epfd.managers@gmail.com
MERCI et bonne chance pour la deuxième manche!


---
ENGLISH
Teams can change call and division if they want between the first and second parts of the event.
The goal is to mix people and groups, if "15ZZ041 ROB" & "15XXX034 PAT" active the first part under "ZZ" call-sign, they can use "XXX" call-sign on the second part (if they want), but they can't change FD number.
Example : "15ZZ/FD090" activated on the first part, on the second part the team can use another call, for example : "14XXX/FD090" the important is the "FD090" number.
On the second session, the activator logs are reset to zero, so you can log stations already contacted during the first round.
New teams can register for the second round of the field day, you and your friends are welcome!
For more information or call modification requests, just contact admin team: epfd.managers@gmail.com
THANKS and good luck for the second round!






___________________
14CRX058 / 14FDX058 / 14MEX058

© Innovez au lieu de copier ©

Ce forum est ouvert à tous, toutes bandes de radio confondues.

Parce-que nous cultivons la même passion !
La Radio n'est qu'un hobby !