John-058
Administration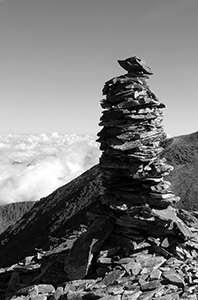 Joined: 13 Nov 2007
Posts: 11,322


QTH: JN03OE

Point(s): 166,220

Moyenne de points: 14.68

 Posted: 04/01/2020, 17:46

 

   Post subject: MEX/HB10 Contest

---

MEX/HB10 Contest



QSP to 10MEX001 Ricardo / QSP pour 10MEX001 Ricardo


Salut !

Aujourd'hui, 1er janvier 2020, "MIKE ECHO X-RAY" International DX Group fête ses 10 ans.

Pour cette raison, j'invite tous ceux qui souhaitent participer à l'événement HB10 (joyeux anniversaire 10).
C'est très simple, il vous suffit de passer des appels avec votre QRZ MEX en l'ajoutant à la fin / HB10.

Exemple: 10MEX001 / HB10 serait mon appel.

Un journal spécial de l'événement contenant les informations de contact doit être établi: Qrz, date Qra (si possible), heure UTC, fréquence et signal avec toutes les stations reçues jusqu'à fin novembre 2020, envoyez-le par e-mail en utilisant: 10MEX001 @ gmail. com ou email: hq_mex@hotmail.com

Cet événement spécial commence le 1er janvier 2020 et se termine le 30 novembre 2020.
Chaque opérateur établit autant de contacts que possible et en fonction de la propagation qui est actuellement assez faible.
J'attends vos commentaires et si vous êtes intéressé pour y participer et afin de faire une liste pour être informé.

Une carte QSL papier sera envoyée à toute personne qui en fera la demande. Elle sera imprimée au mois de décembre 2020 en fonction du nombre de contacts pris par tous les participants.
Il peut également être confirmé par le QSL (qsl numérique ou électronique par email pour ceux qui le souhaitent).

73 10MEX001 Ricardo!




---



Hello !

Today, January 1, 2020,  "MIKE ECHO X-RAY" International DX Group celebrates its 10th anniversary.

For this reason I am inviting everyone who wants to participate in the HB10 (happy birthday 10) event.
It is very simple, you just have to make calls with your QRZ MEX by adding it at the end / HB10.

Example: 10MEX001/HB10 would be my call.

A special log of the event that contains the contact information should be made: Qrz, Qra (if possible) date, UTC time, frequency and signal with all received stations untill the end of November 2020 send it by email using : 10MEX001@gmail.com or email: hq_mex@hotmail.com

This special event begins on January 1, 2020 and ends on November 30, 2020.


Each operator makes as much contact as possible and based on the propagation which is currently quite low.



I await your comments and if you are interested to participate in order to make a list and be aware.

The paper QSL card will be sent to anyone who requests it will be printed in the month of December 2020 according to the number of contacts made by all participants.

It can also be confirmed with the QSL (digital or electronic qsl via email to whom request it).




73's 10MEX001 Ricardo!






---






___________________
14CRX058 / 14FDX058 / 14MEX058

© Innovez au lieu de copier ©

Ce forum est ouvert à tous, toutes bandes de radio confondues.

Parce-que nous cultivons la même passion !
La Radio n'est qu'un hobby !