John-058
Administration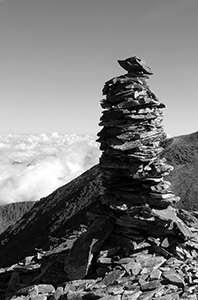 Joined: 13 Nov 2007
Posts: 11,322


QTH: JN03OE

Point(s): 166,220

Moyenne de points: 14.68

 Posted: 27/10/2018, 07:26

 

   Post subject: 285DA/0 Fernando de Noronha

---

*IOTA* 285DA/0 Today!!
Fresh news of a great island activation no matter how the conditions will be. Fernando De Noronha will be on air 3 days only. We've got the details below and it seems that this can be loud with an 8 element Yagi in action. Only time and conditions will show us how lucky we will be. 

Good luck Everyone.....






DXpedition Operator: 

1DA046 Michele

Type of Activity: 

 DXCC / IOTA

DXCC Entity: 

 Fernando de Noronha Archipelago

Island TX: 

 Ilha Fernando de Noronha (Main Island)

RSGB IOTA Group / 

Fernando de Noronha Archipelago (SA-003)

Dates: 

 October 26 — October 28 (3 days only)

Station: 

 Yaesu TX, 8 elements yagi, Heil Headset

QSL Manager: 

 Via DA-RC HQ Oceania

Co-ordinations: 

 PO Box 3140, Browns Plains LPO, QLD, Australia, 4118

Contribution: 

Standard (1 x IRC (Preferred) or 2 x $1 US + SAE)


___________________
14CRX058 / 14FDX058 / 14MEX058

© Innovez au lieu de copier ©

Ce forum est ouvert à tous, toutes bandes de radio confondues.

Parce-que nous cultivons la même passion !
La Radio n'est qu'un hobby !